A Simple PIN Beats Any Password
No complicated passwords to remember
No password database breach possible
No credentials sent across web
No credentials stored in cloud
No hardware tokens or SMS messages
Simple and Seamless
Easy on-boarding through fast workflows / 24x7 Support
Super Security
Authentication credentials are never stored or sent in whole form
Works Well with Others
Implement into any iOS or Android client app easily
Business Benefits
Stronger: Eliminates largest security threat: password database
Affordable: Secures all users : employees, customers, contractors
Easy to Use: Simple to activate and manage at Internet scale
"Protecting the person online and giving them a good user experience of the services they are using is a key goal for us as a business. MIRACL is a pioneering company that helps us achieve that".
Nick Mothershaw, UK&I Director of Identity and Fraud, Experian.
Multi-Factor Means Stronger
Strong authentication means a user provides two or more of the following when requesting access:
Something only the user has (a token in mobile app)
Something only the user knows (a 4 digit pin)
Somewhere the user is (a known time or place)
For maximum security you should ideally authenticate with something you know, something you have, and something you are. Typically that would be a password, a physical device of some sort, and a biometric like a fingerprint. For the moment the industry appears to be content with just two factor authentication, which could be any two out of these three.



MIRACL Trust® MFA Means Safer
Zero-Knowledge means that a user proves knowledge and possession without exchanging or sending any credentials with a server database (unlike passwords and current two-factor authentication).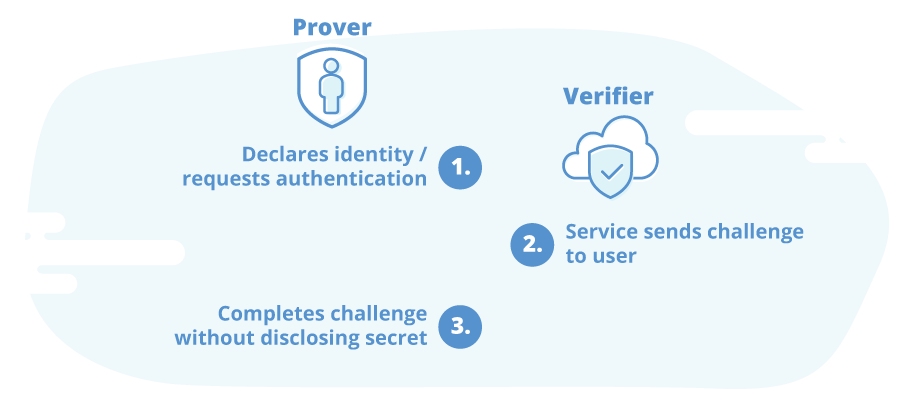 MIRACL Trust® MFA platform is a cloud-based service that provides secure, multi-factor authentication to employees, partners, and external users without sending authentication credentials across the web for storage in the cloud. Which means it can't be compromised.
Fast Facts About MIRACL Trust® MFA:
Provides better security: without the need for credentials, such as usernames, passwords and OTP seeds, to be sent across the web, or stored on a mobile device.
Affordable: Significantly lower total cost of ownership than hardware tokens and authentication-as-a-service offerings. Clients provision users as needed, billed only for usage.
Easy to implement: As a cloud-based service, MFA is simple to activate deploy, and on-board users at scale. Clients can be live within minutes.
Can be extended into any desktop or mobile application via open source, Apache Licensed developer SDKs for iOS, Android, C# and other web languages.
Meets regulatory compliance: multi-factor authentication solution for regulated industries, such as finance, government and healthcare, since credentials are not stored in the cloud.
Scalable: secure authentication to all customers, employees and partners who power a company's business, for less than the monthly cost of sending a few SMS messages to a single user in a month.
Simple to administer: Manage service delivery channels, billing, and users through one simple MFA web dashboard.
Improved end-user experience: A simple 4-digit PIN is all the end user has to remember, and can be used across all applications and identities that the end user needs to gain access to.