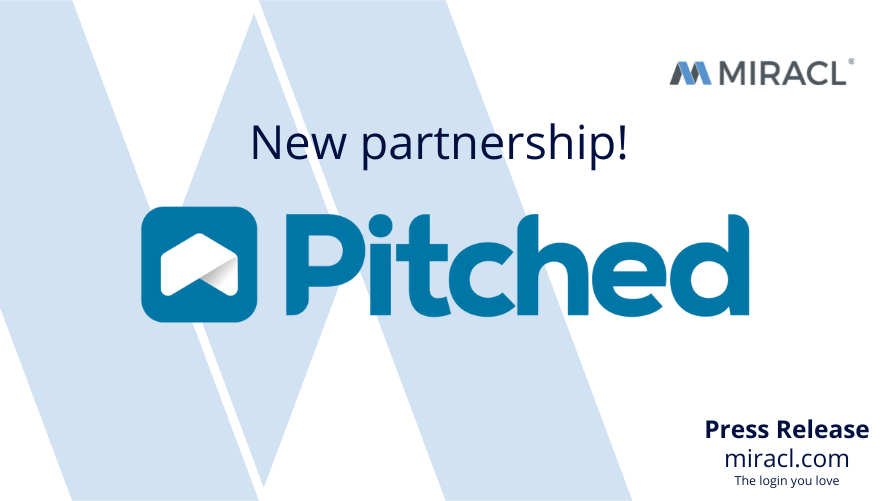 To coincide with the annual Holiday Park and Resort Innovation Show at the NEC this month, Pitched has announced a brand new collaboration with the world's fastest single-step multi-factor authentication (MFA) - MIRACL. This latest partnership will significantly improve login experiences for those using the Pitched booking platform.
Pitched is a digital agency, specialising in the UK holiday industry. Although providing services from web design to marketing, today's partnership announcement focuses on their Pitched Applications division - a specialist booking engine for the holiday park and resort sector. Users can make a booking, and then re-login at a later date to secure further activities and hirings before their holiday. Having a login system that is easy to navigate is essential in order to provide a smooth user experience throughout the process.
The initial rollout will be for Pitched booking engine customers to login to their systems - with the next step to allow Pitched clients to offer MIRACL login for their customers. Using this new single-step MFA login, their customers will be able to book into their holiday park, but then easily re-login and secure additional activities using the same system at a later date. MIRACL is pleased to be supporting the Travel and Leisure industry in enhancing customers' digital journey in this way.
MIRACL, is the world's only single-step multi-factor authentication. Its' PIN based access means there is no password for the user to remember and a second device (with reception) is not required to authenticate - such as a One Time Passcode or SMS text message. Both require an additional step that significantly increases the risk of losing the customer at login - passwords are forgotten, OTPs are inconvenient. Especially if accessing at a remote campsite or holiday park where reception can be inconsistent.
So, too often, when confronted with an account login, it ends in failure for the customer which is both frustrating for the user, not to mention missed additional sales and bookings for the holiday park.
Ben Wheeler, Enterprise Sales Director at MIRACL comments, "We are delighted to be working with Pitched to improve the login experience for their clients and end customers - with an agency that clearly understands the importance of creating the smoothest customer experience possible. It makes total sense to partner in this way. And what better time to announce our agreement, than at the Holiday Park and Resort Innovation Show. We look forward to developing a successful partnership in which many more holiday park and resorts can benefit from this innovative booking platform "

Ian Chambers, director at Pitched, said: "We have been looking for a security partner that is not only innovative but one that can provide a safe, secure and smooth login experience for the user.

"MIRACL provides this in a way that avoids storing this sensitive information in the cloud which removes the risk from our infrastructure when storing passwords."

Mr Chambers said that enhancing the customer experience was also a key factor in the decision to link-up with MIRACL. He added: "Removing the need for a second piece of hardware like your phone to authenticate with SMS or a one-time password makes the failure rate less likely at login which is something that, in turn, removes the biggest frustration from using cloud software."
MIRACL is a single-step MFA which, with its passwordless verification, allows online customers an ultra smooth login process. Its' unique technology enables authentication by recognising the users' device with the PIN.  For further information visit www.miracl.com
-ends-
For further press information, interviews or photography please contact the MIRACL press office:
sarah.sawrey-cookson@miracl.com   |  07765 110438
Notes to editors
About MIRACL
Highly secure, password-free login in just two seconds. The fastest way to improve the user experience, decrease costs and win lost revenue. MIRACL Trust is a PSD2 compliant multi-factor solution for both authentication and transaction signing that runs natively on any device without downloads. It's GDPR friendly since no user data is stored or needed to integrate with any other identity or service platform. MIRACL's global portfolio of clients include Credit Agricole, Cashfac, Experian and Domino's Pizza. MIRACL's technology is licensed to the US Government, Intel, Google and Microsoft. In a recent customer report out of 50,407 logins, only 2 people needed to reset their PIN - a success rate of 99.996%.
For more information visit miracl.com or follow them on social media: Twitter @MIRACL | LinkedIn MIRACL