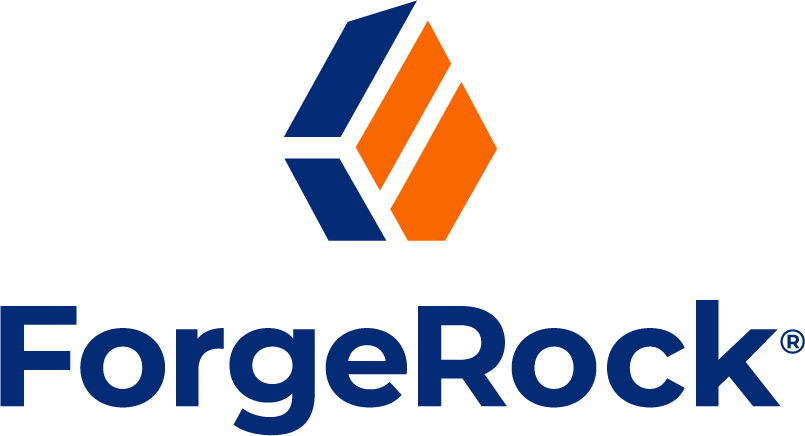 MIRACL BRINGS POWERFUL ZERO KNOWLEDGE PROOF AUTHENTICATION OFFERING TO THE FORGEROCK IDENTITY PLAFROM WITH NEW PARTNERSHIP
MIRACL today announces that they have partnered with ForgeRock, the leading provider in digital identity, to bring MIRACL's Zero Knowledge Proof authentication technology to the ForgeRock Identity Platform. Supporting ForgeRock's drive to transform the way organisations approach identity and access management, this strategic alliance will provide platform users the opportunity to access MIRACL Trust ® solutions via a pre-built integration.
As password-based authentication is condemned to history, exploring new, innovative and safe ways to provide identity becomes vital. MIRACL Trust® uses a revolutionary PIN concept alternative that is not only easy to use, but super safe too.
As a 100% software solution, MIRACL Trust® ID provides true two-factor authentication using the latest Zero Knowledge Proof (ZKP) technology - no personal data is stored or transmitted. This eliminates the need for outdated security practices such as passwords, SMS Texts, push notifications and key-cards.
Usability is paramount, as no additional user enrolment steps are required and users authenticate and sign in using a simple PIN. Without the requirement for hardware, mobiles or fiddly second steps, users love the simplicity whilst organisations appreciate the reduction in support and maintenance.
Provisioned as a PAYG service at a fraction of the cost of hardware solutions or SMS texts, MIRACL Trust® ID can be integrated into any OIDC compliant platform such as ForgeRock. Capable of scaling to millions of users overnight, a combination of usability, security and cost make it possible to deploy strong MFA to large B2C networks where it was previously impossible or impractical.
Rob Griffin, CEO of MIRACL comments, "MIRACL provides the world's only user-friendly, robust Multi Factor Authentication (MFA) and Digital Signing service suitable for mass deployment to large desktop and mobile user bases – and is a perfect addition to any large-scale ForgeRock installation. As a provider on the ForgeRock platform we support their drive to offer innovative solutions that ensure organisations can provide the latest and most secure identity authentication available. We look forward to our ongoing partnership and the mutual benefits it will provide to us in the future."
"Our customers are going passwordless" Said Ben Goodman, Senior Vice President, Corporate and Business Development at ForgeRock, "integrating an innovative solution like MIRACL Trust with the ForgeRock platform gives our customers the choice and flexibility to make passwordless authentication a reality today."
Starting immediately, ForgeRock customers can download the integration with MIRACL Trust® from the ForgeRock Marketplace. For further information visit: https://www.forgerock.com/partner/miracl
-ends-
For further press information, photography or interviews please contact Sarah Sawrey-Cookson on 07765 110438 or sarah.sawrey-cookson@miracl.com
About ForgeRock
ForgeRock®, the leader in digital identity, delivers modern and comprehensive Identity and Access Management solutions for consumers, employees and things to simply and safely access the connected world. Using ForgeRock, more than a thousand global customer organizations orchestrate, manage, and secure the complete lifecycle of identities from dynamic access controls, governance, APIs, and storing authoritative data – consumable in any cloud or hybrid environment. The company is privately held, and headquartered in San Francisco, California, with offices around the world. For more information and free downloads, visit www.forgerock.com or follow ForgeRock on social media: Facebook ForgeRock |Twitter @ForgeRock | LinkedIn ForgeRock
About MIRACL
MIRACL provides the world's only single step Multi-Factor Authentication (MFA) which can replace insecure passwords, complex 2FA and expensive SMS texts - on 100% of mobiles, desktops or even Smart TVs. Purpose-built for sectors where any additional security drives customers away, it uses cryptography licensed to the US Air Force, Google and Intel to block 99.9% of attacks including credential stuffing, password spraying, phishing, man-in-the-middle and replay attacks. A combination of user friendliness, hardware independence and cost make it possible to deploy strong MFA to large enterprise or diverse B2C networks where it was previously impossible or impractical. For more information please visit www.miracl.com or follow on social media: Twitter @MIRACL | LinkedIn MIRACL