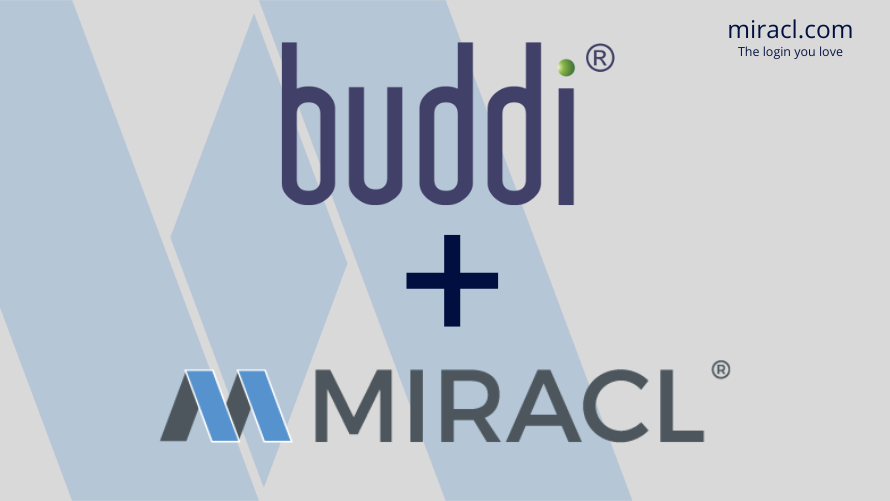 The world's only single-step multi-factor authentication (MFA) solution, MIRACL, today unveils a new partnership with UK based security firm, Buddi.
Buddi provides security products to a wide range of individuals, so a simple solution for all users is best. When they learnt about MIRACL, they quickly recognised that its easy usability would work particularly well with their diverse user set.
MIRACL is a single-step MFA which, with its passwordless verification, allows online users an ultra smooth login process. Its' unique technology enables authentication by recognising the users' device with simply a 4-digit PIN.
Charles Lewinton, Chief Technology Officer, at Buddi comments, "The security of all our users is our priority so installing multi-factor authentication (MFA) is not only the right thing to do, but supports our ISO 27001 accreditation. However, finding a MFA solution that did not require a second step, or even a second device was challenging. Until we found MIRACL. Its' single-step process has been ideal for our users and we continue to roll out MIRACL to ensure as many of our users can benefit as possible."
Rob Griffin, CEO at MIRACL adds, "MIRACL provides the world's only single-step multi-factor authentication and therefore provides huge benefits to many markets looking to integrate MFA seamlessly into their security. Using a 4-digit PIN or a biometric where available means that users don't have to remember a password to verify, nor need a second device - with reception - to abide by multi-factor requirements. It's great to launch this new partnership with Buddi and we look forward to helping them further as we roll out MIRACL across all their products."
So, too often, when confronted with an account login, it ends in failure which is both frustrating for the user, and unreliable for the security firm implementing the authentication.
For further information visit www.miracl.com or www.buddi.co.uk
-ends-
For further press information, interviews or photography please contact the MIRACL press office:
sarah.sawrey-cookson@miracl.com   |  07765 110438
Notes to editors
About MIRACL
Highly secure, password-free login in just two seconds. The fastest way to improve the user experience, decrease costs and win lost revenue. MIRACL Trust is a PSD2 compliant multi-factor solution for both authentication and transaction signing that runs natively on any device without downloads. It's GDPR friendly since no user data is stored or needed to integrate with any other identity or service platform. MIRACL's global portfolio of clients include Credit Agricole, Cashfac, Experian and Domino's Pizza. MIRACL's technology is licensed to the US Government, Intel, Google and Microsoft. In a recent customer report out of 50,407 logins, only 2 people needed to reset their PIN - a success rate of 99.996%.
For more information visit miracl.com or follow them on social media: Twitter @MIRACL | LinkedIn MIRACL