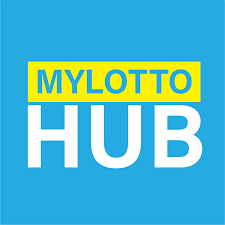 MIRACL Gaming Solutions announces partnership with MYLOTTOHUB.com
MYLOTTOHUB.com, a growing online African lotteries gaming site, has announced MIRACL Trust®️ as the player authentication solution for their gaming platform to enable good security and seamless authentication. MIRACL Gaming Solutions can uniquely offer the security, scalability and zero-friction user-flow critical for gaming businesses. Not only will MIRACL®️ provide market leading security against both internal and external threats, it will ensure that MYLOTTOHUB.com will meet and exceed current standards for Strong Customer Authentication under NDPR (Nigeria's Data Protection Regulation) and PSD2 (Payment Services Directive).
MIRACL Trust®️ ID provides true passwordless multi-factor authentication in just 2.5 seconds compared to 30 seconds for more traditional MFA providers - this means a breakthrough in customers' security without compromising the ease of their user experience. As a 100% software solution, MIRACL works on any device that has a browser, however old, making it perfect for the Nigerian market. MIRACL eliminates the need for outdated security practices such as passwords, SMS Texts and push notifications ensuring a smooth purchase journey for the player, and minimising the risk of discarded bets due to user friction and login delays. Already MYLOTTOHUB.com has seen a sign-in failure decrease by 3x – a huge boost for customer experience not to mention subsequent ROI for the business.
Since MIRACL ensures that no personal data is either stored or transmitted when logging in, it offers the best protection in relation to NDPR. Unlike passwords, the PIN authentication immediately eliminates any risk of credential stuffing, phishing or social engineering; good news for users as well as for MYLOTTOHUB
Obayomi Okubajo, CTO of MYLOTTOHUB commented, "For us, MIRACL provides state of the art security for our users combined with an online experience they love. Prioritizing both a friction-free enrolment and login as well as highly secure system of protecting their accounts. This is all about MYLOTTOHUB putting the player first, this has made us gain trust from our customers and suppliers leading on to a growth curve that we're very excited about."
Rob Griffin, CEO of MIRACL added, "Available for desktop browser and app, MIRACL Trust®️ authentication is ideal for all gaming sites – with its smooth user experience it immediately increases security as well as profit. With a seamless transaction, bets are secured when they might previously have been lost. It's great to be partnering with MYLOTTOHUB.com as they grow and develop their business, enabling them to maximise profit potential along the way."
For further information & the latest updates please visit: MIRACL or follow us on social media: Twitter @MIRACL | LinkedIn MIRACL
To reach out to MIRACL about potential partnership opportunities email Kate Ellerton on kate.ellerton@miracl.com
You can also reach out to Mylottohub.com in West Africa
Visit: [www.mylottohub.com] (https://mylottohub.com)
Mail: [info@mylottohub.com] (mailto:info@lottohub.com)