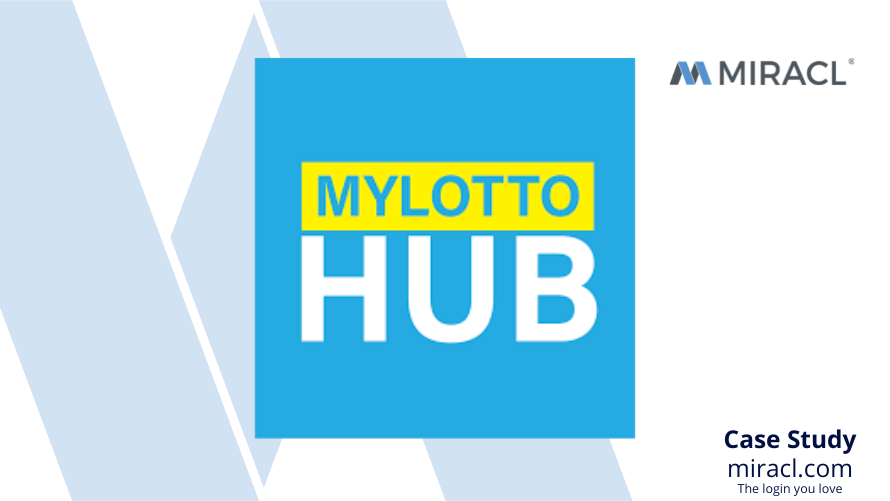 Founded in 2018, in Lagos, Nigeria, MyLottoHub is Africa's #1 lotto app and platform that brings the experience of playing lotteries online, providing users with a single place to buy tickets, claim winnings, and see the latest information.
Nigeria's lottery companies sell 2.7 billion tickets a year to players hoping to strike it lucky. Until recently, each draw depended on paper tickets, sold through a national network of agents, which could lead to delays and disputes over the collection of winnings. That's why MyLottoHub was set up, replacing that physical infrastructure with a digital experience: one browser-based app where players can buy tickets for a number of different lotteries, enter draws and collect winnings at speed. For the lottery companies, the app is a ready made way to do business online. For players, it's a shortcut to the joy of gaming.
At the heart of that project, MyLottoHub needs to reassure lottery companies that player identities are verified, accounts are secure, and tickets are genuine. At the same time, any security procedures must avoid interrupting the user experience, so that players can buy tickets, access forecasts, and collect winnings with ease. In addition, the app must conform to Nigeria's strict NDPR data regulations (equivalent to GDPR in the EU), and resist hacker's favourite mode of attack: phishing.
In 2020, MyLottoHub was still at the pilot stage and urgently needed to expand. Growth had flatlined, held back by a complex registration process and sometimes awkward user experience.
With MIRACL, MyLottoHub overhauled its registration process and engineered a fast, seamless user experience around single-step MFA and is now Africa's #1 lotto app and platform.
"MIRACL provides state of the art security for our users within an online experience they love," says Obayomi Okubajo, Co-founder at MyLottoHub. "By prioritising friction-free enrollment and login, we are putting players first, winning clients and growing fast. That growth would have been impossible without single-step MFA."
Streamlined UX with single-step MFA
Fast, frictionless logins are vital for gaming, where the ease and joy of the user experience is essential to the success of any product. MyLottoHub was held back by an overly complex registration process and user experience. New users were required to give information including mobile number, real name, age, email address, username, and password. MyLottoHub initially installed MIRACL as an extra layer of security, in addition to usernames and passwords.
Not only did the lengthy sign-up process deter new users, existing users faced complications if they failed to recall their usernames or passwords. In an advisory capacity, MIRACL suggested ways to limit these liabilities. First, the email address was made the username for every player, which led to an uptick in traffic. Then MIRACL advised removing the password altogether, so that players only had a four-digit PIN, using MIRACL single-step MFA. MIRACL proposed other design rationalisations, too: more prominent registration buttons, fewer sign up fields, and optimisations for mobile phones, which were the preferred device for 85% of users.
Growth began to accelerate rapidly, a transformation that Okubajo attributes to three key improvements. "First, paring down the registration process increased our conversion of people coming into the site," he says. "Second, those users appreciated the ease with which, across multiple devices, they could log into our browser-based service. Third, there's been a spate of password-based fraud in Nigeria. The MIRACL solution has cut account takeovers and identity theft on the platform to zero in more than a year since it was implemented, which reassures clients and helps us stand out."
MyLottoHub entered the streamlined, single-step MFA version of its app into the Hackaholics 2.0 online security competition sponsored by Wema bank. It was awarded as the #1 gaming platform in the competition, garnering press attention, recognised for its original concept, with first-mover advantage made safe and secure by multi factor authentication.
"When we realised that MIRACL provides all the security we need with only a four-digit PIN, it was a lightbulb moment," says Okubajo. "We started out with usernames, passwords, and multiple steps, but when we cut back to MIRACL alone, we began to scale at speed."
Breakout growth that's based on trust
Thanks to innovations with MIRACL, MyLottoHub nearly doubled its conversion rate to over 75%, and began a sustained period of exponential growth. Over six months, MyLottoHub experienced 60% growth in month-on-month traffic. Registered users continue to grow by 35% a month. Underpinning this exceptional health is an industry-leading login success rate of 99.8%.
In 2021, the company won a place in the Google Play Store, on-boarded major clients, and secured 240,000 sales – an increase of more than tenfold over the previous year. On its present trajectory (June 2022), the company is set to grow tenfold again over 18 months to the end of 2023. By 2025, it is on track to sell 270 million lottery tickets a year – a 10% market share.
"This is about putting players first," says Okubajo. "It's not just the numbers, it's happy users having a good time. With MIRACL login, we don't get complaints, whether players are in downtown Lagos or rural areas. That trusted UX is what drives our growth."

To receive more information about MIRACL solutions, case studies and single-step MFA, subscribe to our newsletter.
To see how MIRACL can improve your company's security while creating a painless login process for your customers or employees, schedule a demo here.