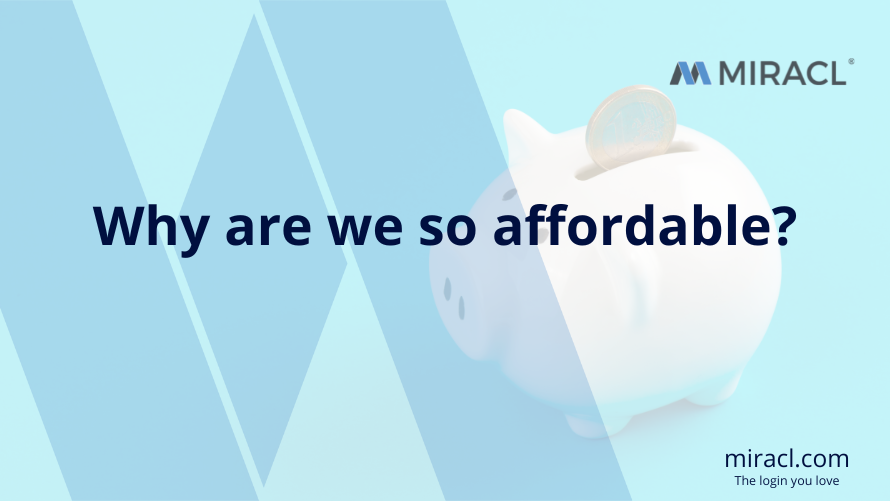 Why login success rate is so important
Security is an essential part of your business, but it can quickly become one of the most expensive. That has partly to do with our outdated authentication methods. Despite 2FA, single passwords are still among the most popular choice for authentication. But the human brain isn't designed to remember up to 100 passwords. If your employees can't log in, they will likely call the help desk. According to a study by Garter, between 20% to 50% of all help desk calls are for password resets, and Forrester Research finds that the average help desk labour cost for one password reset is about $70. And while your employees can no longer access their accounts, they're not productive.
Your login success rate is vital because it is the key to increasing customer satisfaction and reducing help-desk costs simultaneously. Any website's typical login success rate is between 60-85%. The industry standards are so low that some even deem higher login rates as "suspicious", connecting them with a hacker attack. We think losing up to 40% of leads or clients or keeping teams from working over a login is unacceptable.
That's why our aim with MIRACL was to make single-step MFA not only the safest method but one of the most cost-effective and easiest authentication methods out there. Here's how we do it.
Better infrastructure
When building software, you need the technical platforms to host it. You typically have two options when looking for these technical platforms.
The first is physical servers in a server closet. They're good, but they're pricey.
The second is virtual infrastructure, which is hosted in remote cloud servers. That's the one we use. MIRACL doesn't have the infrastructure requirement that others do, resulting in a single-login MFA with a lower cost base.
Data light 
MIRACL doesn't store your customers' data. That makes our authentication method so safe. It also means reduced costs for you. Less data to protect means less storage is needed in the cloud.
Independent technology
MIRACL technology operates on every desktop and browser. Since we don't need to localise the tech, deployment is straightforward. We don't need to track which endpoints have which software version. You don't need to rely on end users to be in the company network and don't have to monitor software inventory constantly.
No hardware necessary
Forget tokens and keys: all you need for this single login MFA is in your head. That means no lost or stolen hardware, no extra expenses for replacing them, and no time spent on administration of this hardware. MIRACL can be applied ad-hoc on individual devices and based on your system.
Reduced cost means more projects 
How much time do you spend on admin and logistical tasks? If you're in the middle of a project and have to find your token first or spend precious minutes coming up with a new password because you forgot the old one, you lose focus. Studies have shown that it takes us an average of 15 minutes to fully concentrate on the task again once we've been sidetracked. In that time, efficiency can drop as much as 40%. Multiply that by the people in your team, and you're looking at quite a sizeable chuck of time that would be better spent elsewhere. A seamless login experience translates into a more productive work day.
Not only that: a quick integration saves money so that you can do more projects this year. And your customer journey will benefit from a single login MFA that takes seconds which, in turn, can quickly increase customer satisfaction and Customer Lifetime Value (CLV).
You can find out how much your company could boost its revenue with our handy MIRACL calculator. Check it out!