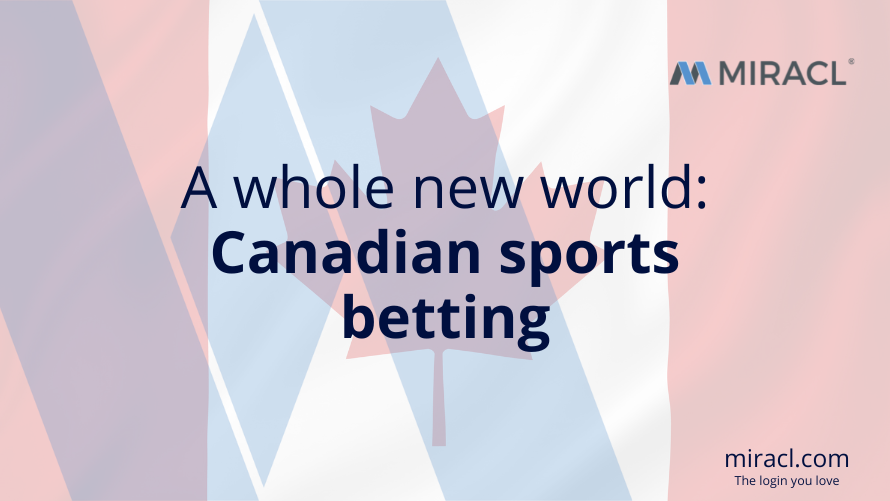 Canada's gaming market has changed forever. Until last year, the only legal sports bets were parlays. Residents could, however, still access overseas sites that offered single-game betting. 
In April 2022, Ontario established an iGaming market that allows private-sector operators of online sports betting and casino gaming sites to accept wagers. Since then, more than 30 operators have begun operating under that framework, the first of its kind in Canada. On October 28, 2022, Ontario's first four retail sportsbooks opened their doors. 
Bettors in Ontario are now spoilt for choice: they have access to 26 legal sports betting sites, including FanDuel Ontario, DraftKings, and PointsBet. And they're not done yet: Ontario and the AGCO now have 29 registered online sportsbooks, with many more on the way.
Who regulates gambling in Canada?
In Canada, the regulation of gambling activities is the responsibility of provincial and territorial governments. Each province and territory has its own regulatory authority or gaming commission that oversees and regulates gambling within its jurisdiction. These regulatory bodies establish rules, issue licenses, and enforce compliance with gambling laws and regulations. Examples of provincial regulatory bodies include the Alcohol and Gaming Commission of Ontario (AGCO) in Ontario and the British Columbia Lottery Corporation (BCLC) in British Columbia. However, it's important to note that online gambling regulations in Canada are still evolving, and there is no single national regulatory body for online gambling activities.
What do iGaming operators have to do now?
There are a few things operators must get in line first before they can operate legally in the province. They must register with the Alcohol and Gaming Commission of Ontario (AGCO) and obtain an operating agreement with iGaming Ontario, a subsidiary of the AGCO. The operators then share their revenue with the province.
What are the advantages for iGaming bettors?
"Our new internet gaming market will give consumers enhanced entertainment choice, support the growth of a new, legal market and generate revenue that can help fund programs and services that benefit all of us", said iGaming executive director Martha Otton in a statement earlier this year.
Not only gamers will benefit from this new regulation. The move will direct the estimated $14 billion spent on unauthorised and poorly controlled markets towards legal sectors that can be monitored. A report by Deloitte Canada estimated the legalisation of single-event sports betting in Canada could grow to close to $28 billion within five years. The taxes raised from this sector can improve the overall financial situation of the province. 
Canada's sports betting community: an insight
According to the report issued by Deloitte Canada, 38% of participants in the poll either placed sports wagers in the past 12 months or are interested in doing so. But it's important to remember that Canada's sports betting community isn't homogenous. 
Around 8.5% are ardent bettors who tend to bet often and wager $50 or more on a single bet. They are usually male and 44 or younger. Ardent bettors tend to have slightly higher incomes than those in the other groups. About 84% said they'd definitely or probably play other online casino games through sports-betting sites. 
Surprisingly, ardent bettors aren't superfans of any specific league. They follow more sports than the other groups (6.63 sports leagues on average). They also show interest in sports beyond the North American leagues, for example, women's sports and the video games sector. 
Then you have casual bettors. They are also predominantly male but slightly older than ardent bettors. This group placed less than $1000 in bets over the last 12 months. They are the group that will most likely try single-event betting. Casual bettors tend to be sports fans first and bettors second, so gaming shouldn't interfere with their enjoyment of the sport. Sports-themed casino games and fun bets that connect bettors with other fans work best here. 
Around 58.5% of the sports betting community are potential bettors. They are mostly female, 25-64 years old, and tend to have lower incomes than ardent and casual bettors. They didn't place any bets in the last 12 months, but they're open to doing so now that the law has changed. They're most likely to respond to welcome packages, competitive odds and quick payouts. One-off, low-risks contests are ideal for getting them interested in sports betting. 
iGaming in Canada: customers want to know more
Many Canadians are still unaware that sports betting is now legal in the country, creating a valuable opportunity for iGaming operators and online casinos. By providing informative content like blogs, videos, and social media posts, these operators can attract new customers. Once on the platform, offering a seamless and convenient single login experience will encourage them to stay and engage further.
What attracts bettors? 
50% of the respondents in the Deloitte study looked for a trusted brand. 41.7 % want rapid payouts, and 34.8% look for the best odds in the market. You can save money on celebrity endorsements: only 9.4% of bettors would choose a betting platform or online casino because a celebrity supports it. Brands are also not established yet. Only 12.9% would base their choice of a betting platform on the one they used before that. 
When trying to attract customers, it's essential to differentiate between different bettor groups. Potential bettors look for welcome bonuses to make joining an online betting platform more attractive; ardent bettors want more choices and great rewards programs. The best odd attract mostly casual bettors. 
iGaming: offer the best online experience and cyber security
The enormous potential of the Canadian online gaming market will also draw in the wrong customers. Hackers are always looking for potential new victims, and an emerging market is easy prey. The Canadian government knows that and has put certain precautions in place to protect both bettors and igaming operators. But their focus isn't necessarily on a great gaming experience. 
Online casino operators want to offer both: protection against cyber attacks such as phishing and a smooth login experience for their customers. 
As you saw above, 50% of customers choose their online gaming operator based on trust, so cybersecurity must be a priority to protect your brand reputation. But an easy login is so much more: It means faster access to games and bets and more substantial customer growth. 
MIRACL offers both. Its single login MFA means customers only need one PIN instead of clunky passwords. Customers won't have to type in an OTP (One-Time-Password) or switch between browsers to access login links. 
With the highest login rate in the industry, MIRACL Trust brings secure, password-free login from any device or browser. Players and operators don't have to worry about online security when using this single login MFA. MIRACL Trust prevents 99.9% of takeover attacks. 
That means fast, reliable growth for online casinos and iGaming operators and a seamless, secure gaming experience for their customers.